Curvy Yoga Acceleration
---
Life is full of big, heart-melting milestones.
---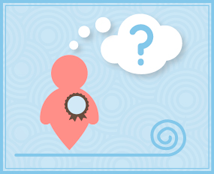 I remember when I first picked up a flyer with info about the 200hr program I eventually signed up for. I tried to pick it up secretly so no one would see me; that's how unsure I was if I could do it and if "they" (goodness knows who "they" were) would let me.
So if your palms are a little sweaty and your heart is picking up pace a bit, I understand.
I've been there.
In fact, it's because I've been there that I decided to create a 200hr school. Because the incredible thing about our community is that the more people get connected as students, the more people write me with those tentative questions about becoming a teacher. "Do you think I can do it?" "What if I don't practice headstand?" "Will students really take me seriously if I'm a curvy teacher?" "How can I learn to take myself seriously as a yoga teacher, no matter my shape or size?"
So with these questions coming to me more frequently, questions that sat in my own heart for a long time (and still do some days), I knew it was time for this program to take shape.
This page is designed to give you the details you need to see if you're interested in talking with me more about the program 1:1. I hope that you will take me up on that conversation; I would love to talk through any questions, fears, excitements you might have.
I don't prefer to speak in clichés, but this is one time when I'll make an exception: Becoming a yoga teacher is a life-changing experience. It transforms you from the inside out, just like the yoga practice does as a student.
It would be my jaw-dropping honor to be your guide on that journey.
"If you would like to teach yoga and make poses accessible to all bodies, Curvy Yoga is without a doubt your best choice for yoga teacher training. Anna goes above and beyond to teach language and modifications that you will not find anywhere else." ~Debra Benfield
---
One Size Does Not Fit All Curriculum
---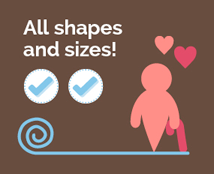 The Curvy Yoga Acceleration 200hr training offers you two certifications in one: a 200hr training in hatha yoga (so you can teach any type of yoga you wish) + certification in Curvy Yoga (so you can teach a class called Curvy Yoga, too, if you'd like).
At the end of the program, you will be certified in both (you lucky duck, you!). Not only does this give you a cost savings on the amount that other yoga teachers pay to get Curvy Yoga certified, it also allows you to leave the program confident in your ability to meet your students where they are (the #1 thing most 200hr yoga teachers feel unprepared to do).
"Curvy Yoga Acceleration has given me the confidence to safely and effectively offer yoga to anyone, with any body type and any level of ability."
---
200hr Training
---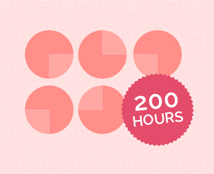 The focus of this training is on supporting students of varying needs, experience levels, abilities and body shapes/sizes in an accessible way. That includes curvy students, of course, but also many more.
This isn't fast, sweaty yoga we're practicing or learning to teach (although it may get that way from time-to-time): it's invitational yoga that opens the door for people who never thought it was for them. The question we'll constantly be asking is: "How can we make this work for our students?" Creativity abounds because there's no sitting out in Child's Pose for 10 minutes in this style of yoga.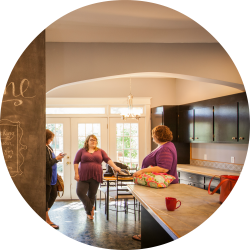 This is a very unique training because very few schools take this approach. In many, if not most, 200hr teacher trainings, pose options for people of varying abilities are a side conversation, at best. In this training, though, that's our focus – and it's my hope that you'll feel equipped to meet anyone who comes in the door at the level and pace that is right for them.
I see my role as providing you tools to build your teaching toolbox, so no two graduates will end up teaching in the exact same way. The program will provide you the foundation, and then through an individual project you will complete, you will have the opportunity to dive deeper into something you want to learn more about (e.g. yoga for people with a specific physical condition, yoga for beginners, etc.)
---
Curvy Yoga
---
I designed the Curvy Yoga certification with two goals in mind: (1) To help you support larger-bodied students in your classes and (2) To empower you to create a body affirming classroom for students of all shapes and sizes. These are two unique but highly complementary skills, and you will receive them both in this training.
---
Finding Your Teaching
---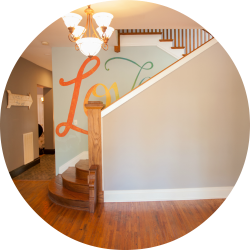 Many 200hr programs give you a formula to teach based around sun salutations. And if you're teaching young, fit, able-bodied people exclusively, that formula works pretty well. But in real-world yoga classes, those are rarely the only students who come to your class. So the first time someone who has a hard time with Down Dog, much less a Seated Twist, comes to class, the teacher panics.
This is not what I want for you.
What I want for you is a very strong foundation that you can continue to build on for the rest of your life. Therefore, the Curvy Yoga Acceleration curriculum includes the following components:
Asana (yoga pose) instruction with an emphasis on progressive sequencing – Starting students in the most supported version of the pose and working them up from there, giving everyone in your class the support and space to practice at his/her own level.
Yoga anatomy and physiology – Need-to-know information delivered in an accessible, hands-on format. So if you (like me when I started my 200hr program) feel a little nervous when you think about learning anatomy, we've gotcha covered. This is not an A&P class; we will be focusing on functional anatomy and the primary muscles/bones/joints that you need to know as a yoga teacher.
Teaching, not just instructing – We will focus on developing the skills of a teacher, including classroom management, ethics, creating body positive classroom environments for people of all shapes and sizes, and more.
Yoga philosophy for today – You will learn about the history of yoga, and we will spend some time with The Yoga Sutras. With that foundational understanding, we will consider how yoga philosophy applies to your life – and how you can share that with your students in an accessible way they'll love.
Empowerment and respect – This is the foundation of this program, and it applies to both how you can expect to be treated, and how you will learn to treat your students. This will include conversations about power, consent and touch; how to guide your students to have their own experience; and the importance of language in helping everyone feel welcome and accepted in your classroom.
The business of yoga – when you become a yoga teacher, you are essentially starting a small business. Not enough people talk about this, but it's true. Even if you're only teaching one class/week at your local community center, you still need to know how to write a catchy yet clear class description, get the word out about your classes and connect with all those students you really want to teach – those who never thought yoga was for them. So unlike the 3-5 hours most training programs spend on business, this program will walk you through the ins and outs of how to start your teaching with a clear plan in place so that you can get (and keep!) the students and classes you want. You will leave this training with a 6-week series in hand, ready to teach the moment you get your graduation certificate. This includes a theme for the series, the sequences, and the marketing materials – all of which you'll create along the way with the support of our training community.
Hands-on learning – Practice teaching is emphasized in this training. I know everyone dreads that on some level, but it's also what enables you to step into your first class without fainting. The supportive environment of this training will be the perfect place to test the water, so to speak.
I am intentionally seeking students for this program who want to find their own voice as a yoga teacher. While I will certainly provide you with a multitude of strong tools and templates to build with, this is your time to learn and share what yoga means to you. The awesome thing is that not only does this serve you as a teacher, it also serves your students, who are so eager to learn from a person who they can relate to.
It's gonna be great!
---
Curvy Logistics
---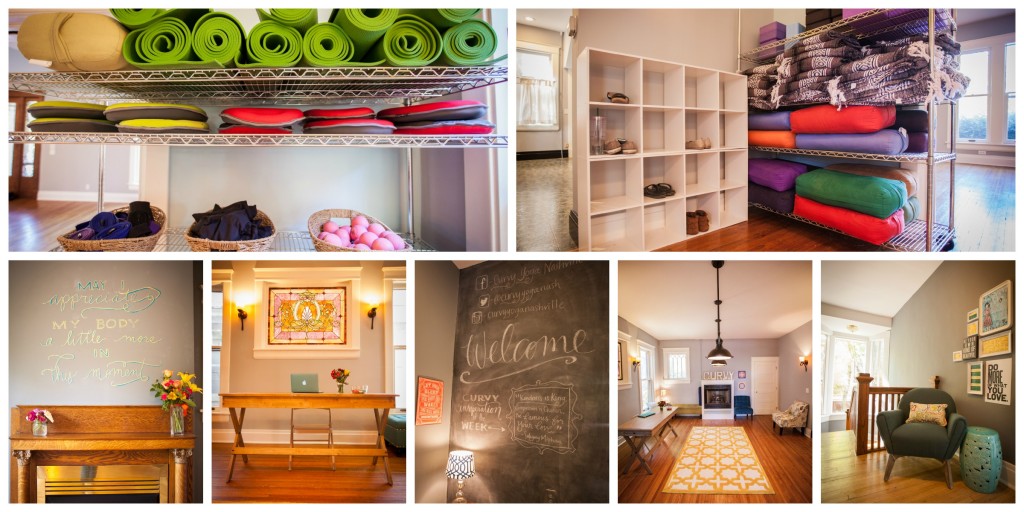 With gratitude, our 2017 program is full. Dates for our next program are TBA. In the meantime, here's some info on the general logistics, which we don't anticipate changing for future programs.
Format
This program takes place over the course of four 5-day modules (all day Wednesday-Saturday and half a day on Sunday). Since many of our students will be traveling from out of town, this format was chosen to minimize travel, not overdo time away and maximize classroom learning.
I believe that a rich learning environment has enough students to offer varied perspectives but not too many that people get drowned out. Therefore, I have decided to keep this group small. I will accept no more than 9 students for this program so everyone can receive clear group and individual attention as needed.
I'm already holding space in my heart for everyone who will join us, and I can so clearly see and feel how incredible our unique combination of energies, talents, backgrounds and perspectives will be!
Dates
TBA
Materials
Community is an integral component of a 200hr training, and I want to be sure that's a continuous experience for all of us, even when we're not together in person. Therefore, our training group will have an online hub hosted through my website. We will also have a private Facebook group where we can stay connected between modules (and even after graduation!).
During each module, you will receive handouts based on what we are covering.
A required and recommended reading list will be provided. You are free to purchase your books wherever you'd like – or get them from the library!
Location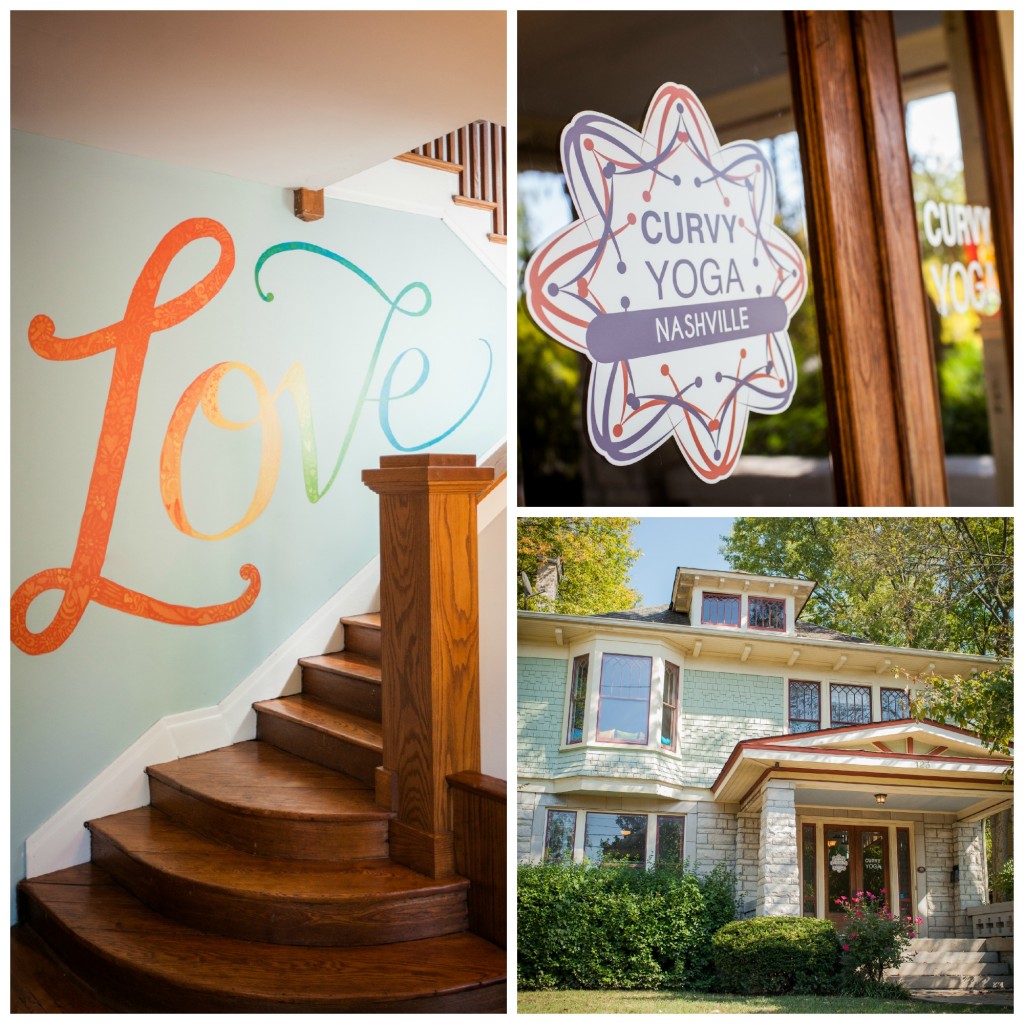 Our training will take place at my home studio in Nashville!
I have all the yoga props you need.
Getting Here
Nashville is conveniently located to many areas in the US. In addition to being easily drivable from many different states, it is also very accessible by airport.
The airport is only about a 20-minute drive away (depending on traffic, of course!). You can easily rent a car there (and maybe even share one with a classmate or few!) and make the drive to/from where you choose to stay and the studio.
---
Preparation Recommendation
---
As you are considering this training and waiting for enrollment to open again, I encourage you to become a member of Curvy Monthly, our virtual studio. This will allow you to connect more with me, my style of teaching and the Curvy community to see if it's a good fit for you.
---
Join us!
---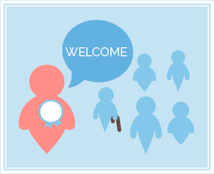 Registration is currently closed, but you never know if a spot might open up! Please sign up below to get first heads up when that happens, or when another program begins.
"Becoming a yoga teacher was always on my bucket list, but was one dream I never expected to achieve. Anna has the amazing ability to educate, empower and support you through the Curvy Yoga Teacher Training. I walked away feeling confident about who I am as a teacher. I simply could not have asked for a better teacher or experience to guide me on this journey!" ~Miranda Long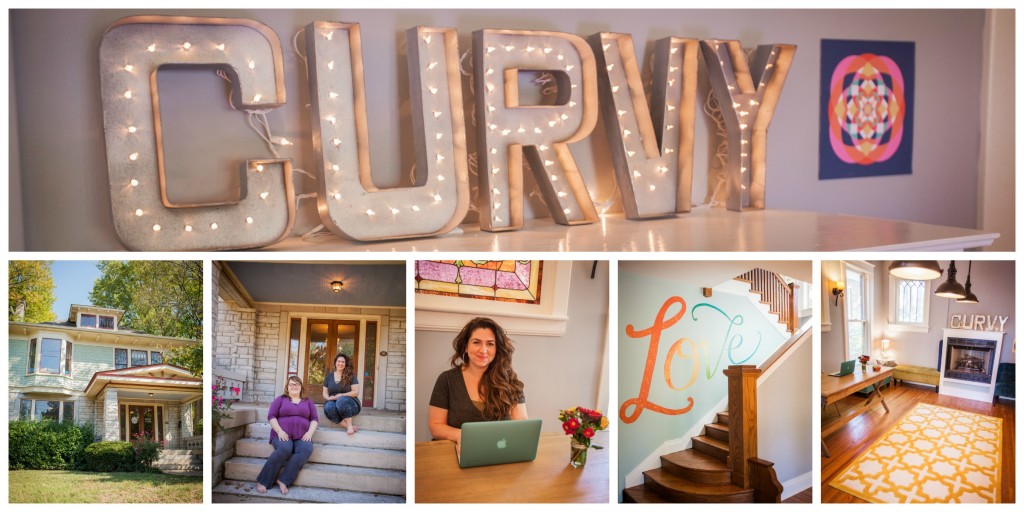 ---
Want IN?
---
Signup below to get on the info list about this program, including updates and info about upcoming programs.