whole~hearted
Yoga teachers, are you:
Curious about integrating more positive body image into specific yoga series for your students?
Interested in supporting your students more deeply around their body image, but you're not quite sure how to do that?
Wanting a tested teaching structure for creating a series that you can also adapt and make your own?
If so, whole~hearted was created with you (and your students!) in mind.
What is whole~hearted
Whole~hearted is a local, yoga teacher-led series. It is a powerful transformation experience that creates a space for people to practice connecting with and showing their body love in a supportive environment.
The program blends the body and soul-affirming Curvy Yoga with the intentional self-awareness and self-acceptance journey found in the book Beautiful You: A Daily Guide to Radical Self-Acceptance and includes personal reflection, yoga, group support, and compassionate guidance. whole~hearted is led by yoga teachers who wish to offer their students of all backgrounds and abilities a powerful way to very intentionally live their yoga while practicing self-acceptance.
Beautiful You: A Daily Guide to Radical Self-Acceptance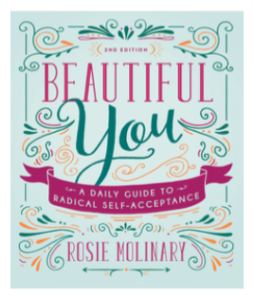 Drawing on self-awareness, mind-body, and practical techniques, Beautiful You is a daily action plan to give women what they need to champion and fully live their own lives, coaching them into the most extraordinary- and necessary- habit of treating their whole selves well.
Part personal essay, part action and empowerment guide, Beautiful You: A Daily Guide to Radical Self Acceptance by Rosie Molinary is a practical and inspirational tool for realizing self-acceptance through championing one's own emotional and physical well-being.
Curvy Yoga
Curvy Yoga is body-affirming yoga for people of all shapes and sizes. It uses accessible poses to offer a way for people to connect with, learn from and show kindness towards their body — exactly as it is today.
---
WHO WE ARE
---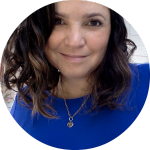 Rosie Molinary | As a radical self-acceptance champion, Rosie Molinary, MFA, uses profound questions and wholehearted connection to empower people to treat themselves well so they can connect with their talents and passions to authentically and intentionally live their purpose and help heal the world.
The author of Beautiful You: A Daily Guide to Radical Self Acceptance and Hijas Americanas: Beauty, Body Image, and Growing Up Latina, Rosie teaches at the University of North Carolina- Charlotte, serves as a Dove Self-Esteem Project educator, offers workshops and retreats, and speaks nationally on self-acceptance, body image, self-care, media literacy, and the Latina experience. Through workshop and retreat facilitation and consultation, Rosie also serves as a creative catalyst to companies that wish to provide a synergistic, empowered and soulful experience to their clients and employees as they serve the world.
Find Rosie at www.rosiemolinary.com and on Twitter, Facebook, and Instagram at @RosieMolinary.
* * *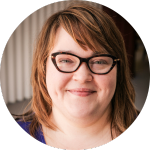 Anna Guest-Jelley | Anna Guest-Jelley is the founder and CEO (Curvy Executive Officer) of Curvy Yoga, a training and inspiration portal offering classes, workshops, teacher trainings, retreats, a virtual studio and lots of love and support to people of every shape and size — all around the world.
Find Curvy Yoga online at CurvyYoga.com and on Facebook, Instagram or Twitter @CurvyYoga.
---
HOW IT WORKS
---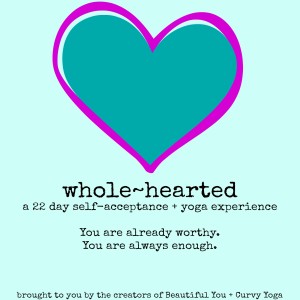 Whole~hearted is a 22 day experience that consists of four in-person group meetings and a home practice that includes yoga and personal reflection.
On Day 1, the group meets at the yoga studio or location of the teacher's choosing and begins their whole~hearted journey together. Each session lasts between 90 minutes.
The yoga teacher will receive materials that support her in running the weekly group and instructions for each week's home practice.
The lesson plans for each week are guided by a theme such as An Honest Heart, A Rooted Heart, etc. and always include a check-in, a theme introduction, some group completion of a couple Beautiful You exercises, and a short (about 25 minutes) yoga practice (for which we suggest poses but encourage you to link them in your own style).
Between the whole~hearted in-person group meetings, participants will be encouraged to move through a handful of Beautiful You exercises each week and be encouraged to practice yoga for 10 minutes a day with the support of a video we provide.
Whole-hearted sessions can begin whenever you like and can be conducted anywhere around the world.
"The whole~hearted experience was eye-opening for me. I was excited to really spend time on myself and reflecting. I rarely do that for me. I am normally worried about others' needs. The most helpful thing for me was the journaling. It was the first time in my life I have tried it. While I found that journaling and the subject matter did challenge me, and I didn't always want to tackle the topic, I am so glad I did. The process has helped me be more mindful and kinder to myself and others. I didn't realize how hard I am on myself and how negative I can be to myself. I judge myself harshly, and I am working on being more positive, and giving myself the same grace I give others moving forward. I am a stronger women because of this journey. I am thankful for that. Whole~hearted is a wonderful program, and I want every woman in my life to have access to such a powerful tool." ~ Catherine, Participant
---
COST
---
There is one version of whole~hearted available to yoga instructors, with an optional add-on.
Standard
In the standard version, instructors receive the whole~hearted curriculum complete with weekly guides, a participant guidebook to the home practice, a video of the home yoga practice to share with your registered participants as well as a 5 minute welcome video you can share with your groups on day 1. Your class participants should purchase or check out from the library Beautiful You: A Daily Guide to Radical Self-Acceptance Second Edition as a course accompaniment.
The standard version costs $75 and is a one-time fee. Teachers can use this to teach as many sessions as they choose, and they can charge whatever they'd like for it.

Interview Add-On
If you would like, you can add-on a 30-minute Skype discussion/Q&A with either Rosie Molinary or Anna Guest-Jelley to be done during one of your class sessions. Skype sessions do not have to be purchased at the same time as the standard version of the program, but they do need to be purchased a minimum of two weeks before you would like us to attend. Whether Rosie or Anna attend is based on availability.
The Skype add-on costs $75 for one session.

---
FREQUENTLY ASKED QUESTIONS
---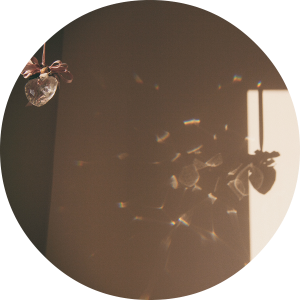 Who is this program right for? 
This program is a great fit for yoga teachers who are interested in combining group discussion, yoga practice and readings into a powerful experience for their students. Some experience leading group conversations can be helpful for getting started, though we provide lots of material and support if you're newer to that.
Do I have to teach the 4 sessions in a row?
While we know a weekly commitment for four weeks can be a lot, we do believe that the consistency of getting together each week for four weeks makes the whole~hearted experience more powerful. If you cannot do the sessions on the same night every week for four weeks, we ask that you space the sessions no more than 10 days apart.
Do I have to be a certified yoga teacher to lead whole~hearted?
Yes; you must have completed a 200-hour yoga teacher training or its equivalent in order to offer whole~hearted. You do not need to be a Registered Yoga Teacher with Yoga Alliance to participate.
Can I co~teach this?
We are happy for you to co-teach this experience but ask that if either teacher might also teach it on your own, that each of you buy the curriculum. The other teacher must be a certified yoga instructor if he or she will ever teach it on their own. Other than that, we are happy for you to co-teach and to work out payment arrangements for whole~hearted and from your participants with each other.
Is there a time-frame for when I need to use the Skype session?
Yes. The Skype session must be used within 6 months of purchase.
What do my students need for whole~hearted?
A yoga mat, a copy of Beautiful You: A Daily Guide to Radical Self-Acceptance 2nd Edition, a journal, and a pen.
May I teach this online?
No; whole~hearted is for in-person, local meetings only.