Training
We've got two options for you offer the body positive yoga you've always wanted that welcomes people of all shapes and sizes. Choose where you are right now (already a yoga teacher or not), and away we'll go!
---
I Am a Certified Yoga Teacher Who Wants to Add Curvy Yoga to My Teaching Toolbox [Curvy Yoga Certification]
---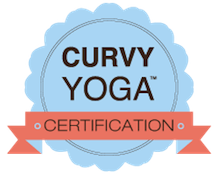 You want:
The ability to teach official Curvy Yoga classes and call yourself a certified Curvy Yoga Instructor. And you want to learn how to create a wildly-supportive studio environment for yogis of every shape and size.
You're gonna:
Click here to get CERTIFIED.
---
I Want to Become a Registered Yoga Teacher and Also Become Certified in Curvy Yoga [Curvy Yoga Acceleration]
---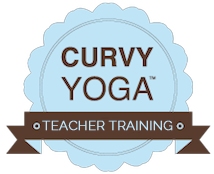 You want:
To move through a 200-hour teacher training program, while learning the fundamentals of Curvy Yoga — at the same time. And you want 1-on-1 attention, classes anchored around your schedule, and heaping wallops of encouragement.
You're gonna:
Click here to get TRAINED.